312-266-1400

Enjoy our fitness center, complete with group fitness classes, and personal training appointments along with cardio, weights and Pilates equipment.
The Carlton Club's fitness center is open exclusively to Carlton Club members and guests of the hotel.
Monday through Saturday, guests may also enjoy a wide range of daily fitness classes, suitable for all ability levels (fee applies). Personal-training sessions can also be arranged. Please enquire at the Fitness Center for more details.
---
Welcome to the mywellness era!
Becoming healhtier and more active is now easier than ever. Mywellness enabls you to access your lifestyle and fitness data, training programs and much more on the go, anywhere in the world. Download from the app store.
.
Wellness Classes: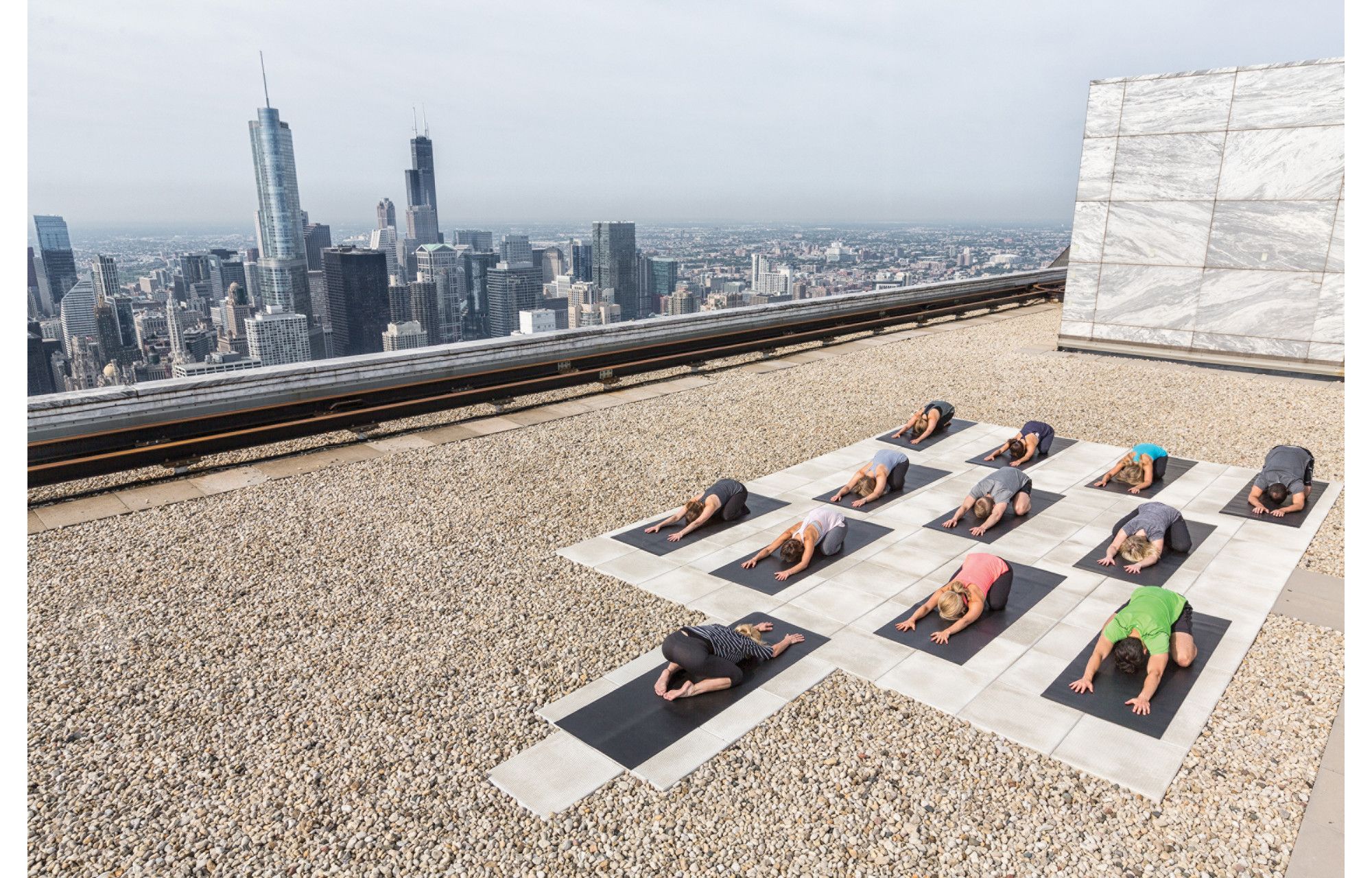 Aqua Fit
This cardiovascular class is easy on your joints while providing all benefits of an aerobics class. The first half of the class is focused on cardio while the second half incorporates water strength exercises by utilizing resistance equipment.
Yoga
The hatha yoga class emphasizes a deep internal focus, with a relaxed state utilizing the breath and energy flow. Fundamental foundational movements emphasize lengthening and strengthening the body.
Zumba
Zumba classes feature exotic rhythms set to high-energy Latin and International beats. This effective and exhilarating class often builds a deep-rooted community among those that regularly participate.
Resistance & Weight Training:
Body Balance
A gentle approach to fitness, this class is devoted to defining muscles, improving functional strength and increasing flexibility. Stability balls and stretching bands assist in restoring balance and muscle tone.
FIT
Functional Integrated Training (FIT) is designed to have your upper and lower body muscles work collaboratively and emphasizes core stability. Properly applied, FIT can make everyday activities easier, reduce risk of injury and improve quality of life.
HIIT
High Intensity Interval Training (HIIT) combines short duration high-intensity exercise intervals intermingled with periods of lower intensity intervals of active recovery.
Total Body
Overall body strength is emphasized as you combine aerobic, strength training and stretching to challenge your muscles using hand-held weights and bands.
Fitness Hours
24 hour key card access.
Facility Details
Facility size (sq.ft.) 4,004 – Facility size (m2) 372
Weight training – Studio classes – Certified trainers
Complimentary juice
Cardivascular Equipment, Strength Machines and Free Weights